Guest meals
Breakfast and table d'hôtes several times a week

The Breakfast
A French breakfast will be offered on the lawn, between the house and the pool, under the softness of the first rays of the sun. You can enjoy homemade jams made by Anouk, pastries and hot bread, local yogurt, fruit salad, brioche. A good start to the day.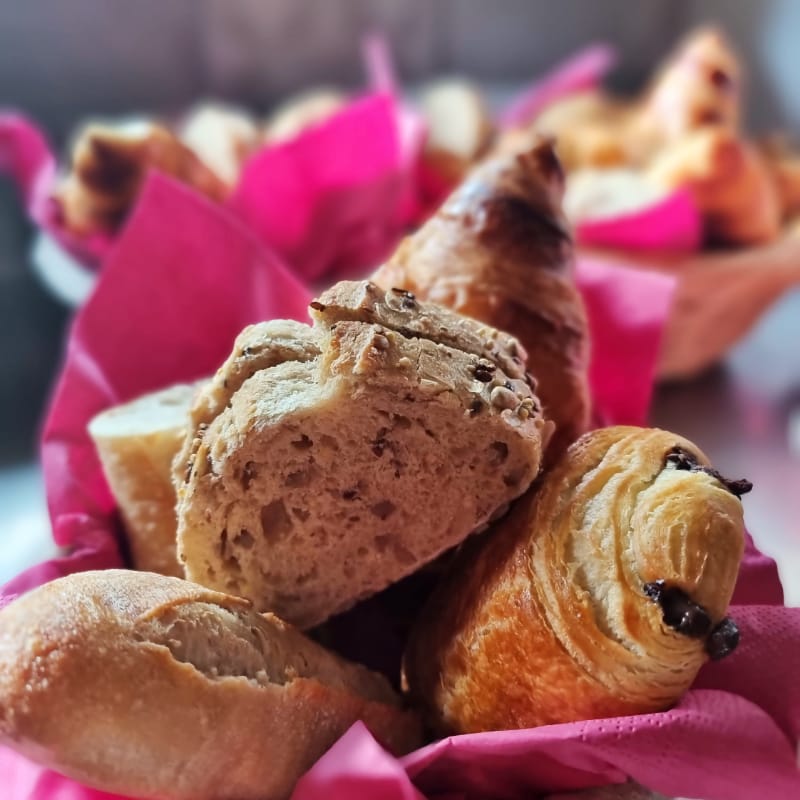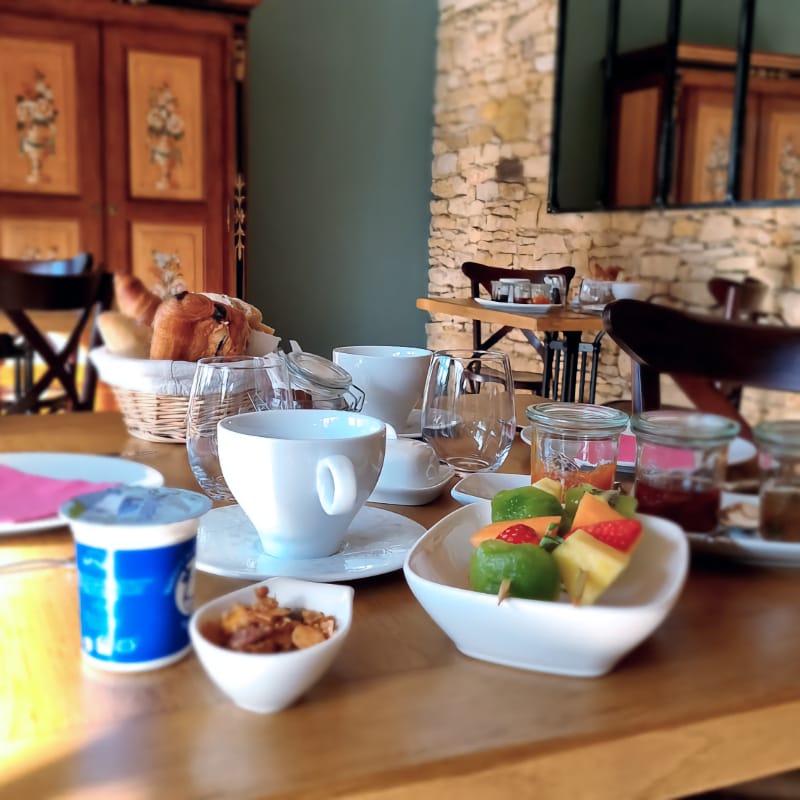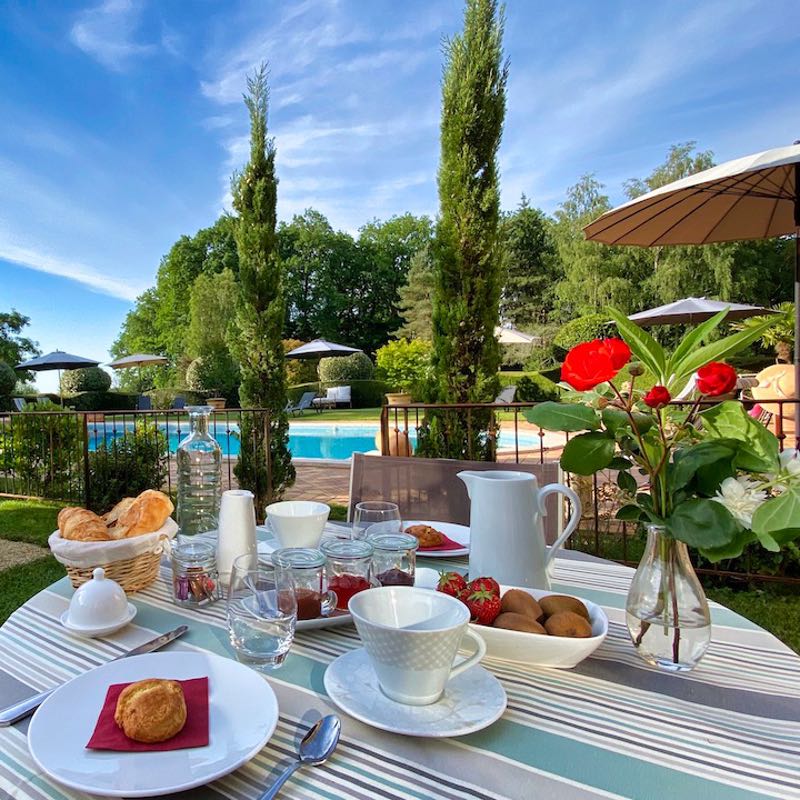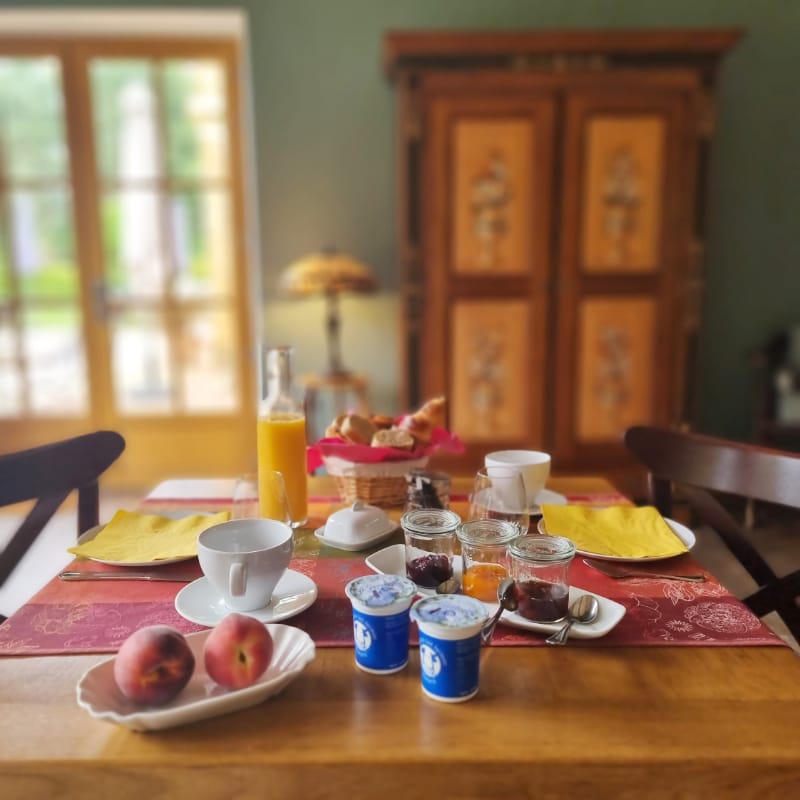 Table d'hôtes dinner
€33 per people excluding drinks
Some evenings we will have the pleasure of offering you dinner at the Granges Hautes, after an aperitif that we will offer you by the pool.
To reserve at the latest in the morning for the evening, on condition of a sufficient number of guests.
Aperitif
Entrance
Dish
Dessert
Coffee or herbal tea